A message from Bishop Foys
My dear Friends in Christ,
Welcome to the website of the Diocese of Covington!
The Diocese of Covington, established by Pope Pius IX on 29 July 1853, is home to some 90,000 Catholics, which comprise 20 percent of the total population of the 14 counties it serves. A suffragan of the Archdiocese of Louisville, we are one of four dioceses in the Commonwealth of Kentucky along with our daughter Diocese of Lexington and the Diocese of Owensboro.
I hope that you will find our website helpful and that it will provide you with a snapshot of our priests, deacons, consecrated religious and faithful laity as well as of the many ministries that our Diocese offers.
May God bless you!
Yours devotedly in the Lord,
Most Rev. Roger J. Foys, D.D.
Bishop of Covington
Bishop Roger Foys, the priests, deacons and members of
the Diocese of Covington
mourn the death, September 7, of
Father James Ryan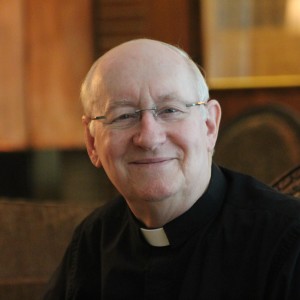 Eternal rest grant unto him O Lord; may perpetual light shine upon him. May he rest in peace.
Visitation will be held at the Cathedral Basilica of the Assumption:
Monday, Sept. 16, 4–7 p.m. with Vigil Service at 7 p.m. and
Tuesday, Sept. 17, 5–6:15 p.m.
Funeral Mass will be Tuesday, Sept. 17, 6:30 p.m.
at the Cathedral Basilica of the Assumption